I'll have the privilege to speak at next AOS (Azure, Office 365, SharePoint) in Ottawa (8th) and Toronto (10th).
I'll present in English: Introduction to Azure Functions and Flow
Flow and Azure Functions are two new tools you now have for rapid applications development. It's a revolution that changes the way of building and delivering modern applications. Instead of shipping a monolithic bloc, which can take up to a few months, we'll now deliver each feature as a part of the solution.
During this session, we'll introduce those two new services and see during demos and cases studies how to use those.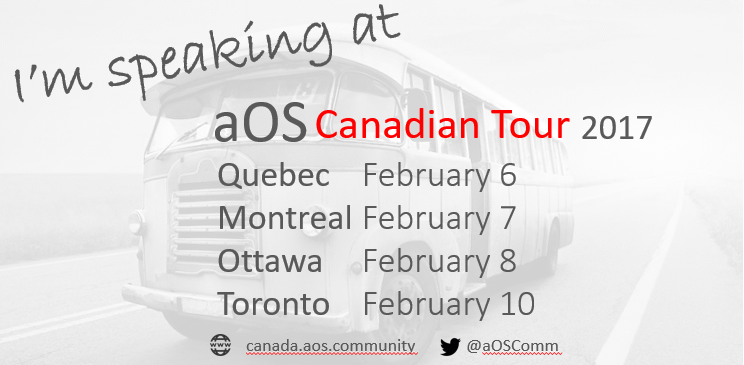 To register for the event here is the address https://canada.aos.community/
See you there !